Annual report 2021
2021 was the second year dominated by the coronavirus pandemic. Although the pandemic that hit at the beginning of 2020 has at times showed signs of fading out, the increasing number of infections due to new variants has made it necessary to extend and sometimes tighten the restrictions. On the whole, 2021 nevertheless turned out to be a very satisfactory year for the Port of Turku considering the circumstances.
Read Annual report in ISSUU
Environmental report 2021
We carry out long-term and systematic environmental work that is based on practical measures. Our goal is to minimise the environmental impacts of our operations on land, at sea and in air. In addition to the unique nature of the Baltic Sea and Archipelago Sea we pay special attention to the requirements of the residential areas that are located near the Port and are drawing nearer, when it comes to e.g. reducing the volume of traffic and forwarding it smoothly past the residential areas.
Environmental report in pdf format
Read Environmental report in ISSUU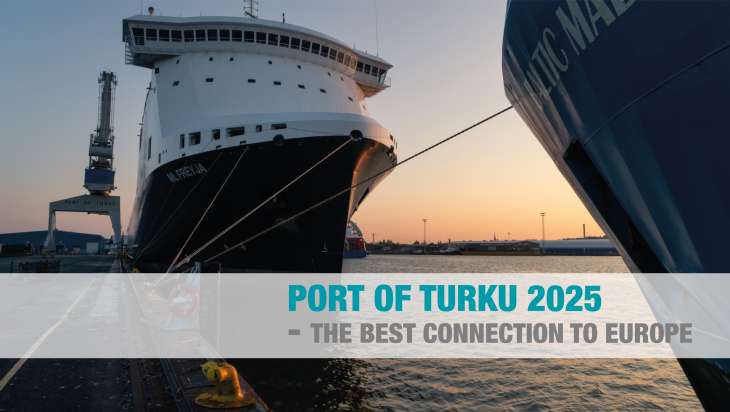 Port of Turku vision 2025
Our core task is to ensure that passengers and cargo are carried from port to port on time, safely, flexibly and efficiently. With continuous renewal, and with continuously improving competitiveness. We develop new solutions for enhancing vessel traffic and thus making the route via Turku even more profitable.
We aim at that e.g. by building a joint passenger terminal and by reorganising the vehicle traffic and parking arrangements in the terminal area and the functionality of the port area on the whole.
Port of Turku vision 2025 in pdf format
Read Port of Turku vision 2025 in ISSUU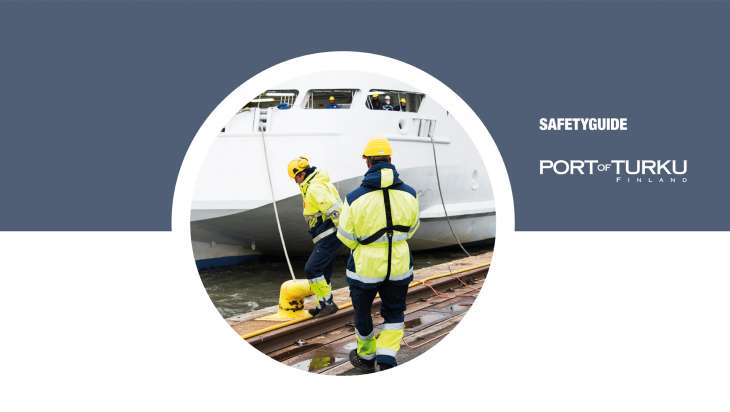 Safetyguide – Port of Turku
The safety measures of the Port of Turku aim at preventing personal injuries and damage to property. See instructions for safe use of port services.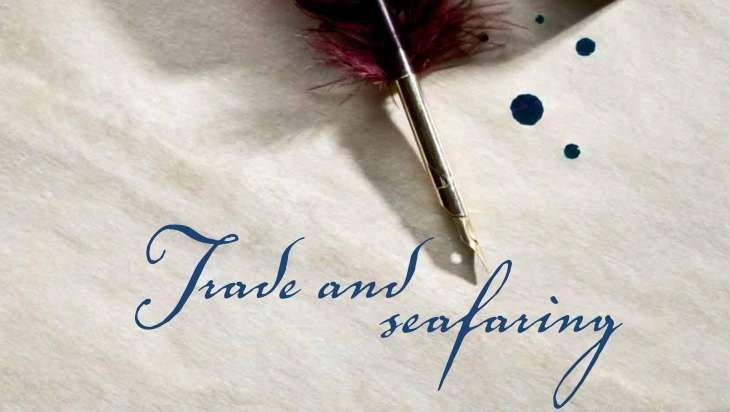 Trade and seafaring – Port of Turku 860 years
Turku was known as a lively trading post as early as the Iron Age, when Baltic, Swedish and Novgorodian merchant ships sailed to the banks of the River Aura to trade goods. Turku became one of the key ports in the Baltic Sea in the 13th century when the cogs of Hanseatic traders dominated the view in the river harbour.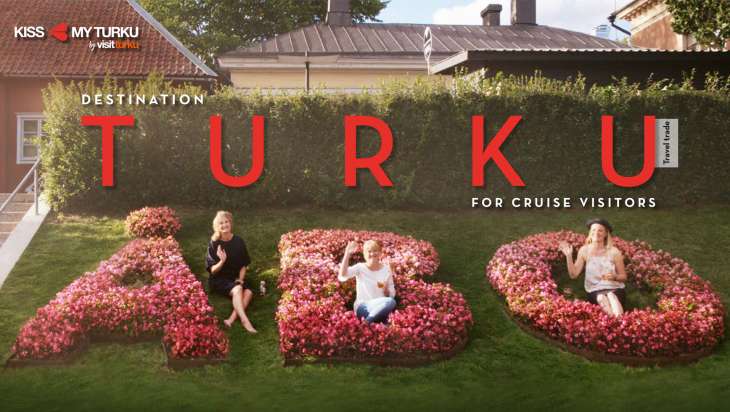 Cruise destination Turku (made in cooperation with Visit Turku)
Turku, a pearl of the Baltic, is Finland's number one summer destination. Bisecting Turku city centre, the river Aura flows through the most beautiful cityscape; past great restaurants, cafes bursting with atmosphere, perceptive works of city art as well as fascinating museums.
Turku is a particularly fitting cruise destination – it is, after all, the place where the world's largest cruise ships are built.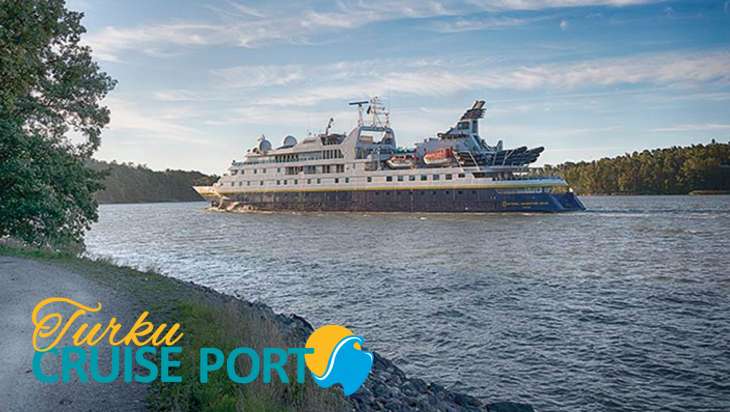 Turku Cruise Port
The Port of Turku is Finland's gateway to Scandinavia. It is in a sheltered location on the southwestern coast, where the river Aura meets Turku archipelago sea. Arriving in Turku through the spectacular archipelago with around 20,000 islands is an unforgettable experience.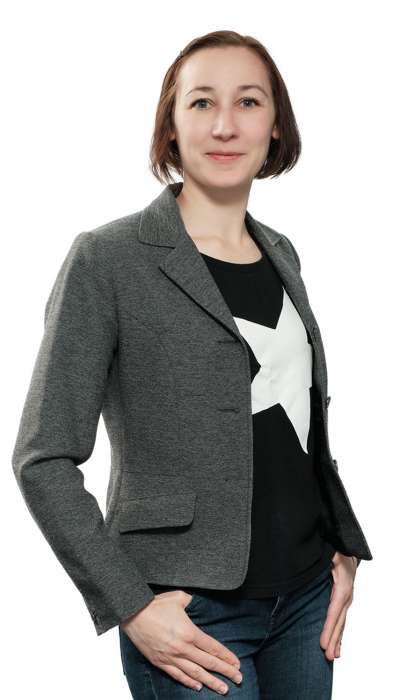 Aija Kallio
Marketing Coordinator