Port of Turku Ltd Environmental Report 2022 published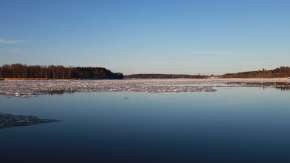 Port of Turku publishes annually an environmental report, which describes the most significant environmental impacts caused by port operations.
The Port of Turku's goal is to minimize the environmental impacts of port operations. We want to decrease the carbon footprint of our operations, reduce the impacts on the water system and maritime environment, as well as limiting the noise caused by port operations. Significant results can only be reached through co-operation involving different stakeholders.
Long-term work for the environment has yielded results
Emissions into the air caused by port operations decreased by 16 per cent in proportion to the tonnage transported from 2011–2018. Energy efficiency has also improved, as electricity consumption decreased by as much as 24 per cent over the same period. The goal of our environmental program is to further reduce air emissions, improve energy efficiency and secure the well-being of the maritime environment.
The report also describes the Port of Turku's cooperation projects in environmental matters and arrangements for waste management in the port area.