Port of Turku Ltd's Annual Report 2021 has been published
The Port of Turku expects 2022 to be a significantly better year compared to the preceding ones. The pandemic that has lasted for over two years is believed to ease, resulting in growth of passenger traffic in particular. In passenger traffic, the increased demand for cruise ship visits is also positive. There have been a lot of new reservations, partly due to the situation in Ukraine.
In addition to the strong increase in the passenger volume, there is realistic growth potential in cargo transports which is based on e.g. the specialised services of the shipping companies that use the Port of Turku and the convenient ship schedules, especially in terms of the driving time regulations of trucks..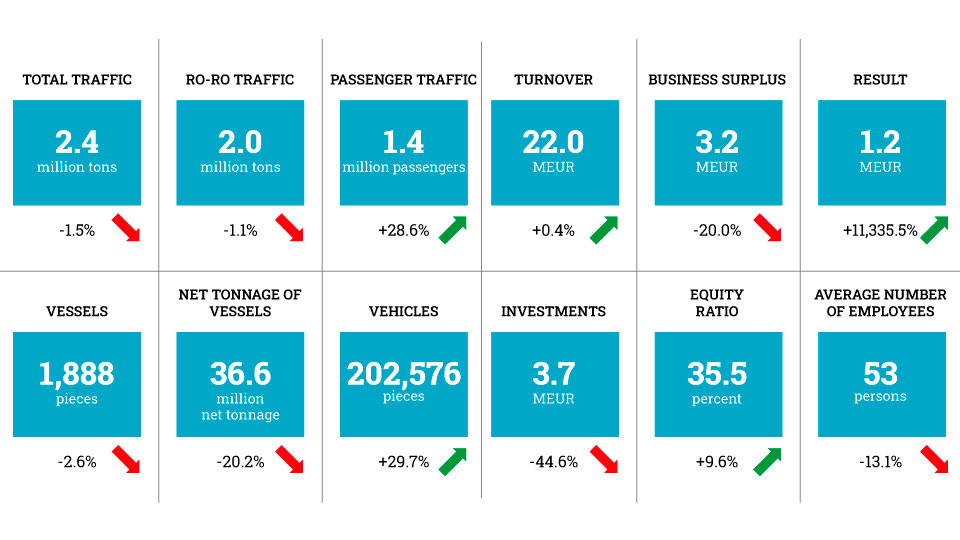 Turnover of Port of Turku Ltd totalled 22.0 million euros, slightly up on the previous year. Turnover of subsidiary Turku Free Zone Company Ltd was almost at the previous year's level at 2.8 million euros.
The satisfactory financial performance of the pandemic year benefited from the cargo transport volume remaining at a high level, positive demand for logistics warehouse services, and smaller financial expenses.
Check out our annual report and read more about last year's events and this year's outlook.