Port of Turku to sell its crane business to Turku Stevedoring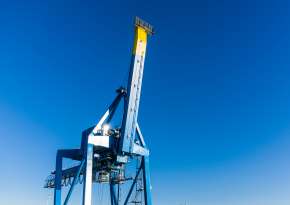 Port of Turku Ltd will sell its crane business as a sale of business operations to Turku Stevedoring Oy (TurkuSteve). The business operations, cranes and crane employees will be transferred to the new owner on 1 March 2021. The transfer of the crane operations to the stevedore operator has been in preparation for a long time. In the future, the Port of Turku will focus on providing an appropriate operating environment for both passenger traffic and cargo transports. The actual operative functions are not included in the Port's core tasks. The Port wanted to find as a partner a reliable and responsible company that will provide and develop the crane services to all operators and shipping companies. That will ensure the continuity of the crane operations in the future, too. Founded in 1972 and based in Turku, Turku Stevedoring is a family-owned company that provides stevedoring and logistics services. The operations of Turku Stevedoring are concentrated to the Port of Turku.
"It is important to the Port of Turku that there are cranes in the port and that we can receive vessels that need crane services. We want to continue to serve unit cargo and project shipments. This decision allows us to focus on the investments within the scope of our core business", says Erik Söderholm, Managing Director of the Port of Turku.
"The addition of crane operations to the range of services of our company will considerably strengthen our business operations as a responsible company, and we can continue to develop the operative services in the Port of Turku. The Port will provide us with professional crane operators who have diverse experience in other additional services offered by the Port of Turku as well", says Kimmo Iljin, Managing Director of Turku Stevedoring.
Further information:
Erik Söderholm, Managing Director, Port of Turku Ltd, Tel. +358 50 5533 100,
erik.soderholm@portofturku.fi
Kimmo Iljin, Managing Director, Turku Stevedoring Oy, Tel. +358 40 0820 118,
kimmo.iljin@turkusteve.com
Antti Pekanheimo, Chief Operating Officer, Port of Turku Ltd, Tel. +358 50 5533 125,
antti.pekanheimo@portofturku.fi