Coronavirus counseling for travelers arriving in Finland at the passenger terminals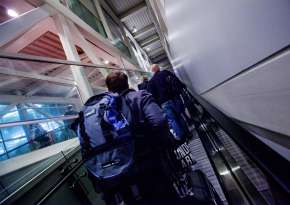 Information points will be set up at the passenger terminals in the Port of Turku during week 10 due to the coronavirus. Information points provide information to travelers arriving in Finland on how to proceed and who to contact if they suspect they have become infected.
Currently, there are no plans to carry out fever measurements at the port, the nature of the information point is general guidance and advice.
Coronavirus has the same guidelines as other flu / flu epidemics: good hand hygiene and mouth protection when coughing or sneezing. If symptoms occur, contact health care.
General information on coronavirus on the website of the National Institute for Health and Welfare.
National Institute for Health and Walfare's instructions for passengers (pdf)