New weighing equipment to be introduced during the summer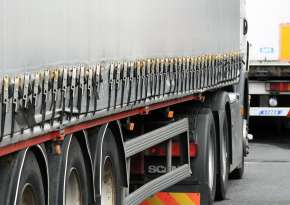 The Port of Turku is buying new 34-metre vehicle weighing equipment. It will respond to the need to weigh, along with other vehicles, also new, long High Capacity Transport (HCT) trucks. The equipment is long enough for weighing a complete vehicle at a time.
The weighing equipment was ordered from Precision Oy in Lahti which has experience in the field since the 1920s.
"The weighing equipment has been ordered and is coming", says Deputy Harbour Master Antti Pekanheimo. The equipment is expected to be in use in June.
"It's a new type of weighing equipment, the weighing is done with mobile devices. The driver enters a code in the smartphone or mobile device, and the weighing can also be done remotely", Mr Pekanheimo says.
Precision weighing equipment is used, for example, when bulk cargo is loaded on a ship. The vehicle can be weighed before and after the loading. The weighing information and report are immediately available in electronic format. By using an online service, the details can be easily linked to invoicing and even access control