Published in the Aboard online magazine 31.5.2022
Harry the Seal (Harri Hylje) says that he is not actually working on board the white ships, but enjoys their fascinating atmosphere. As a young seal, he had fun adventures with Putte Pyöriäinen (Putte the Porpoise). Putte in turn comes from the family of dolphins. Once Harry lost his way from Putte's company. He then had to turn to fish and seabirds for help:
"How could I find my way back to my home island?" Harry kept asking.
Luckily from somewhere came a familiar sound, the foghorn of the white ships. It helped Harry to find his way to his home island. At the same time he decided that once he grows up, he will go out on a ship. Thus Harry is now on board enjoying the nostalgic feeling of his childhood. On the ship, he can help the crew. It's like another family to him.
Harry the Seal has clearly defined values
Harry the Seal tells that he is happy, and has never been in a bad mood. Each passenger is a good pal and friend to whom Harry likes to give a high five and a hug. He thinks that everyone is equal. He can spare encouragement to each and everyone, and also comfort, if they are having a bad day.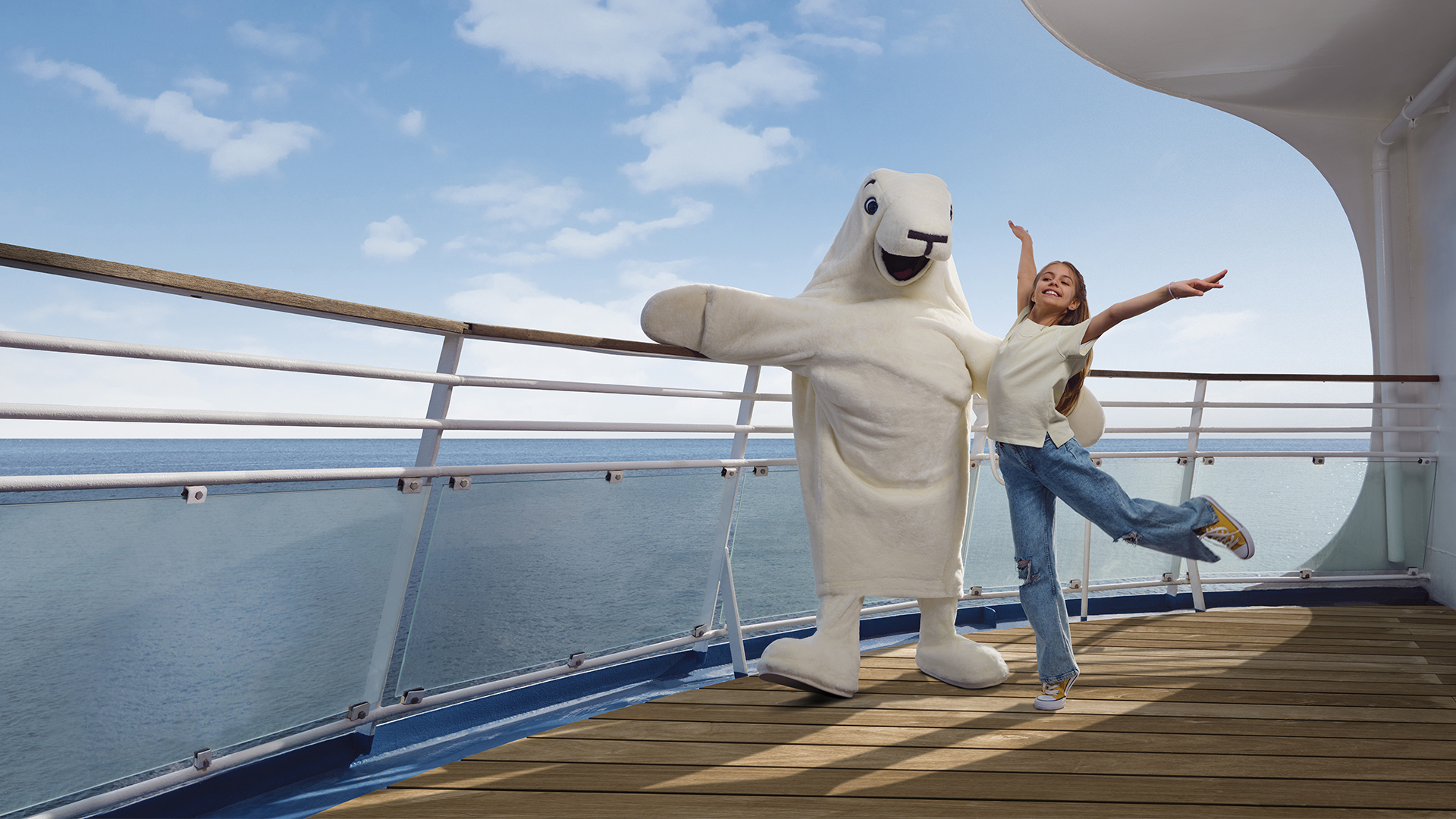 "Each encounter is important", Harry the Seal contemplates.
On the ship, you can sometimes see him lending a hand in the restaurant, and sometimes even helping in the machine room. He has been awarded the title of Assistant Skipper on Silja ships. Ships may vibrate a little every now and then, you may then wonder whether Harry is at the helm.
"I have been asked to help on the bridge", he reveals.
Harry's favourite place is, however, the ball pit where he can take a dip. That's where he taught Kaapo Kuutti (Kaapo the Seal Pup) to swim when Kaapo had lost his way and did not yet know how to swim.
There are passengers on board who travel as often as weekly. This happy fellow knows them from a distance. Many families with children come for a cruise on Silja ships specifically because of Harry the Seal. He is full of tricks, for example in a quiz he can keep the prizes to himself. He does not see himself as tranquil in any case but is full of energy.
Children often give him salty liquorice, they are very familiar with the taste preferences of seals. For many young passengers, meeting Harry is the high point of the cruise. Children also send him lots of mail; there's a mailbox on the ship where you can leave your messages.
"There are hundreds of drawings on the wall of my cabin", he says. Every one of them is important.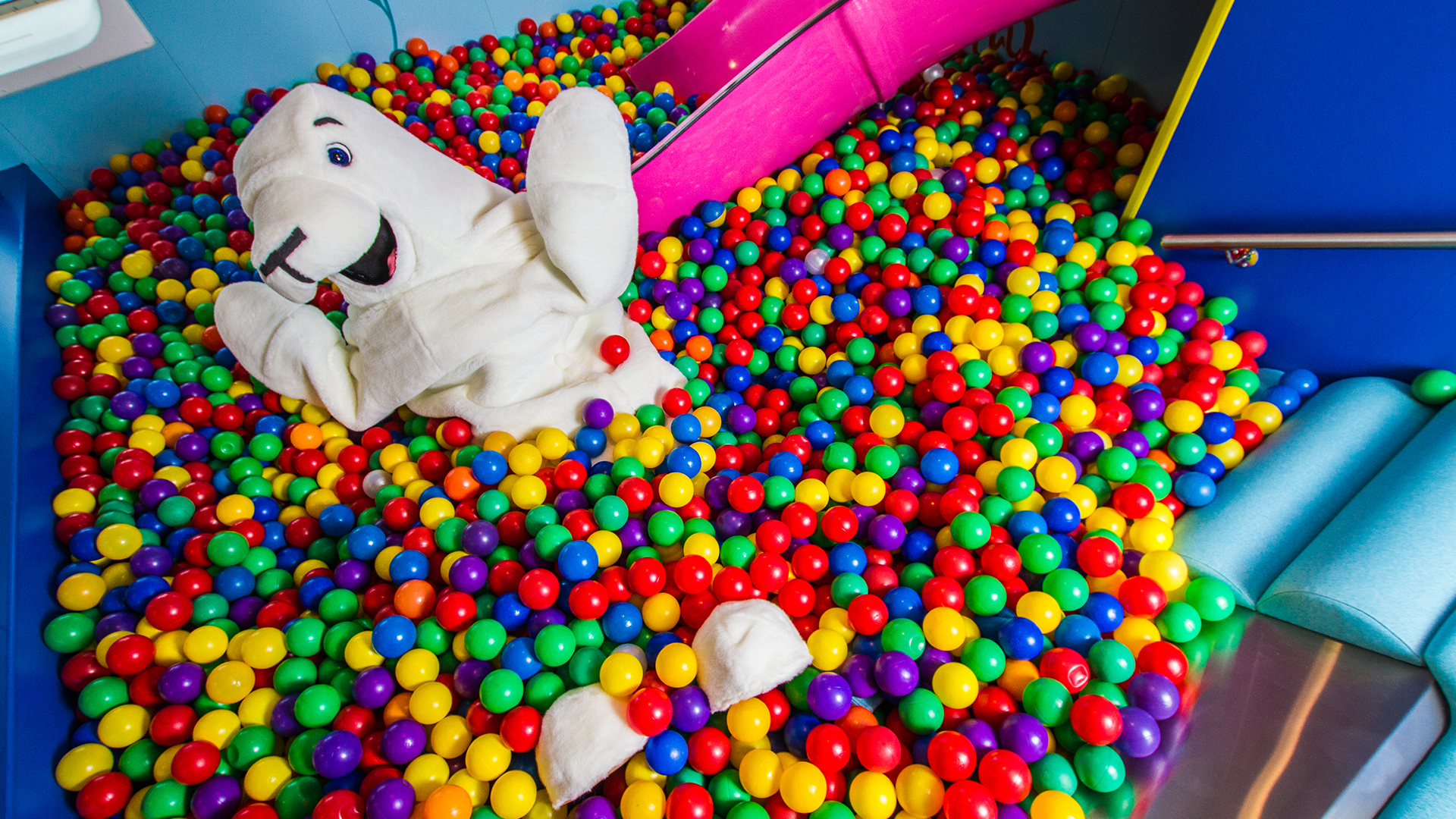 As a fast-moving prankster, this fellow enjoys travelling on all Silja ships. He can quickly transfer from one ship to another, as there is but one Harry the Seal.
"Anyone who comes to the ship is my friend", Harry says.
Text: Sini Silvàn
Photos: Jarmo Piironen, Tallink Silja