Invitation to tender for quay L23 contract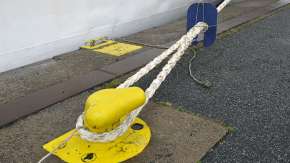 The tender process for the contract of quay no. 23 is underway in the Ferry Terminal Turku project. The procurement is put out to tender using the negotiation method, and the notice on the procurement was published in Hilma in March 2023.
A number of contractors submitted an application for participation, and the project team conducted negotiations with the contractors in mid-May. The technical documentation needed for the tender was completed in June after which the final invitation to tender was sent to the contractors.
The deadline for submitting the tenders ends in mid-August, and the decision on procurement will be made at the turn of August and September. The quay construction project is planned to start in September–October 2023 and be completed by March 2025.