Season's Greetings from Port of Turku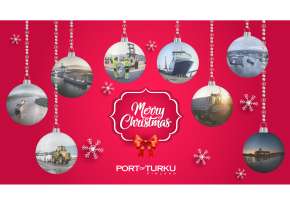 As Christmas time arrives, we think of nice things and smile. The long and busy autumn turns into a peaceful Christmas holiday for a while.
This year we donate our Christmas gift money to help the Ukrainian city of Kharkiv and its residents.
Thank you for the past year and we wish you a Merry Christmas
and a successful year 2023!