A letter of intent with the port of Gdynia aims to increase passenger and freight transport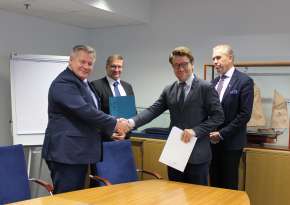 On October 28, we signed a letter of intent with the Port of Gdynia aimed at increasing passenger and cargo flows between the ports of Turku and Gdynia and striving to share knowledge and experience in this area. The goal of the partnership, which will strengthen the competitiveness and increase the role of the international transportation network of both parties.
We believe, that the cooperation undertaken by the signatories of this Letter of Intent, based on actions such as mutual promotion or exchange of knowledge about best business practice, may become the starting point for new joint projects to be developed together in the future.