Let's reduce noise! Neptunes Conference on noise reduction on 28 March 2019, Rotterdam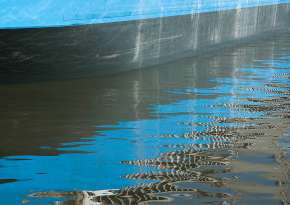 The Neptunes Conference is organized on Thursday 28th March in Rotterdam, The Netherlands. The event is hosted by the Port of Rotterdam.
Noise complaints regarding seagoing vessels at berth are increasingly becoming an environmental issue. To achieve sustainable port development and operations there is a desire to reduce noise pollution. As this problem concerns mainly seagoing vessels calling at different international ports, the NEPTUNES project (Noise Exploration Program To Understand Noise Emitted by Seagoing ships) has been initiated in order to tackle noise emission in co-operation with ports from all over the world.
During the conference, you will learn about the outcome of the NEPTUNES project. You will be given the opportunity to follow breakout sessions and a panel discussion to further elaborate on the needs of other parties when implementing the information gathered by the project.
Read more and register to the conference.
Find out how Port of Turku is involved to the Neptunes project.