New Aboard updates our communication to today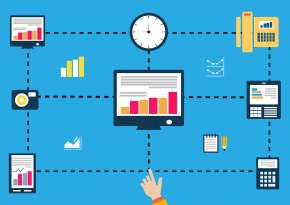 Welcome to examine the Port of Turku's new Aboard online magazine. By switching from the printed magazine to an online publication we can provide more topical and versatile communication that better fulfils our readers' need for information.
One of the reasons for the reform was the change in the reading habits of people. Online magazine can be read anytime and anywhere, on a desktop computer or a mobile device.
Switching to an online publication is also part of the Port of Turku's environmental work for reducing the environmental impacts of our operations.
For the makers of the magazine it gives an opportunity to use e.g. videos in addition to text and pictures as part of the content of the new Aboard. By special agreement we can complement the articles with links to our partners' online content when they have additional information to offer on the subject.
The change of the format will also affect the publishing schedule of Aboard. From now on, the content of Aboard will be updated with new articles whenever something new and topical turns up. The older articles will be archived, so that you can return to them at a later date.
The new Aboard online magazine is part of our multi-channel communication service which also includes our LinkedIn and Twitter pages and our e-newsletter. Together they form a concept that also allows for discussion and commenting of articles.