Throwback Thursday December 14th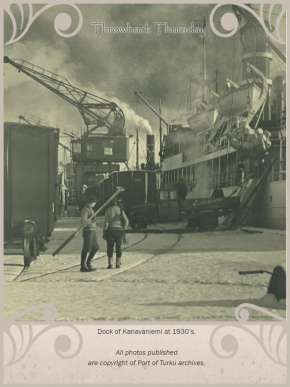 This year Finland is celebrating 100 years of independence. To honor the anniversary we publish a series of photos from the Port of Turku archives themed Throwback Thursday. The captions are short, so if you have more information about the photos, please share it with us in the Port's comment fields in LinkedIn and Twitter.
The lorry, seen in the picture taken in the 1930s, belonged to the most prominent stevedoring company in Turku, A. E. Erickson Oy. Already in 1889, A. E. Erickson had assembled a permanent group of steve-dores and promised them work on a regular basis. Erickson managed to beat its rivals in the early 20th century and rise to a monopolistic position in Turku.