Port of Turku participates in the Neptunes project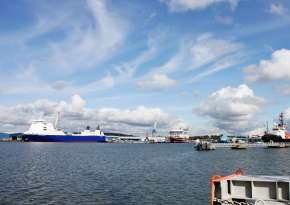 Port of Turku participates in a two-year project NEPTUNES, which aims to mitigate the noise pollution from seagoing vessels at berth by developing a universal measurement protocol, guidelines for noise labelling of vessels and a best practice guide for noise hindrance reduction measures. Apart from the Port of Turku, the project also includes ports from Europe, Canada and Australia.
Read more about the project and its goals on "Renewal of the port" -page.