Throwback Thursday, October 12th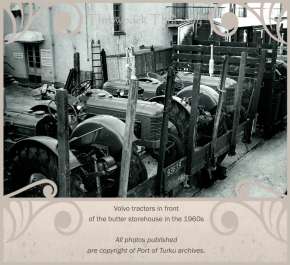 This year Finland is celebrating 100 years of independence. To honor the anniversary we publish a series of photos from the Port of Turku archives themed Throwback Thursday. The captions are short, so if you have more information about the photos, please share it with us in the Port's comment fields in LinkedIn and Twitter.
In the 1960s, car imports through Turku rose to a new level. When in the years 1945-1964 just over 51,000 cars were brought through Turku, imports increased to 53,000 annually by the end of the 1960s. The founding of the free warehouse of Turku in the 60's was partly due to the growth of car imports.