Throwback Thursday, August 24th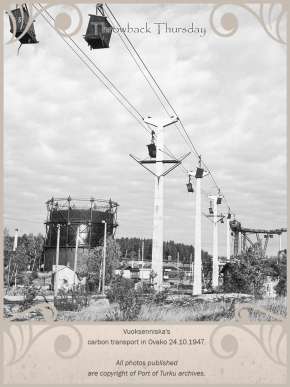 This year Finland is celebrating 100 years of independence. To honor the anniversary we publish a series of photos from the Port of Turku archives themed Throwback Thursday. The captions are short, so if you have more information about the photos, please share it with us in the Port's comment fields in LinkedIn and Twitter.
In belligerent Finland, pig iron production was found to be inadequate for the needs of the defense industry. Vuoksenniska Oy was commissioned by the state to find out how to start additional production. The site for the iron works was to be on the coast due to the import of raw material. The ironworks completed in Turku in 1943. The factory operated in Turku until 1978.