The cruise ship Saga Sapphire will visit Turku during the Tall Ships Races event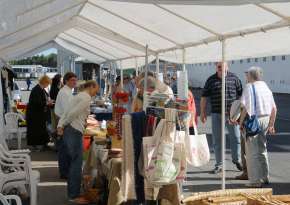 This summer's fourth international cruise ship call is scheduled for the Tall Ships Races event when Saga Sapphire arrives to Turku on 22 July at 10.30 am. One excursion option for the passengers is a short sail aboard a galleass that will also participate in the race. The ship will stay in Turku overnight and will continue on 23 July at 2.00 pm to Ventspils.
After Saga Sapphire the cruise summer will continue with Island Sky 29.7. and 4.8. and Albatros 2.9.