Throwback Thursday, June 29nd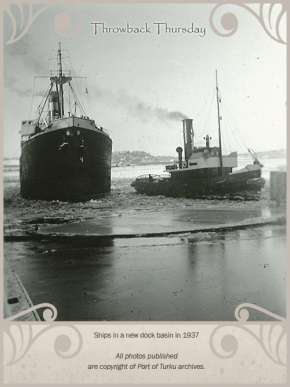 This year Finland is celebrating 100 years of independence. To honor the anniversary we publish a series of photos from the Port of Turku archives themed Throwback Thursday. The captions are short, so if you have more information about the photos, please share it with us in the Port's comment fields in LinkedIn and Twitter.
Last week's Throwback Thursday introduced a picture of a newly completed dock basin. In this week's picture the basin has been taken into use.