Welcome to our new website!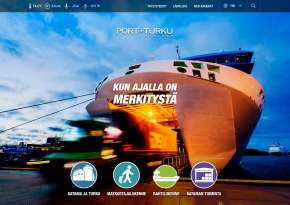 The aim of our revised website is to serve our customers even better. On the site, you will now find for example a more functional and informative list of arrivals and departures and contact information of persons responsible for different operations.
We have also redesigned the pages to reflect the new communication image and taken into account the growing use of mobile devices.
We are happy to receive feedback and improvement proposals to the pages at markkinointi.satama@portofturku.fi.