Throwback Thursday, 3rd March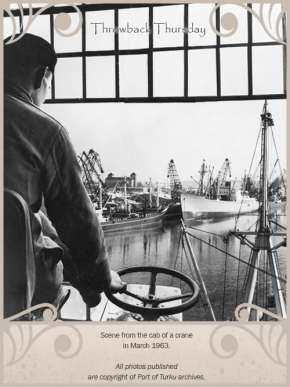 This year Finland is celebrating 100 years of independence. To honor the anniversary we publish a series of photos from the Port of Turku archives themed Throwback Thursday. The captions are short, so if you have more information about the photos, please share it with us in the Port's comment fields in LinkedIn and Twitter.
In the first Throwback Thursday -picture of the month we see the same as the crane operator saw in 1963. The majestic Turku Castle dominated the view from the West Harbour to the Linnanaukko area also in those days.