Port of Turku's environmental report 2020 has been published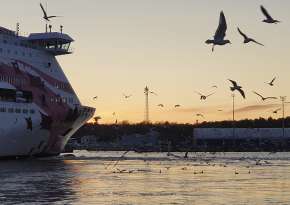 The Port of Turku's goal is to minimize the environmental impacts of port operations. We want to decrease the carbon footprint of our operations, reduce the impacts on the water system and maritime environment, as well as limit the noise caused by port operations.
The Port of Turku has encouraged shipping companies to take the environment into account by granting environmental discounts on vessel charges. The Port of Turku commissioned a background study on the environmental discount systems used in the ports of the Baltic Sea and Europe and their applicability to the Port of Turku.
In the future, environmental discounts will be based on the Clean Shipping Index ratings. The CSI classification makes it possible to look at the environmental performance of ships as a whole. In the report, we also talk about new solutions for noise prevention and how digitalization helps reach reductions in emissions.
Read more in the Environmental Report of the Port of Turku >>